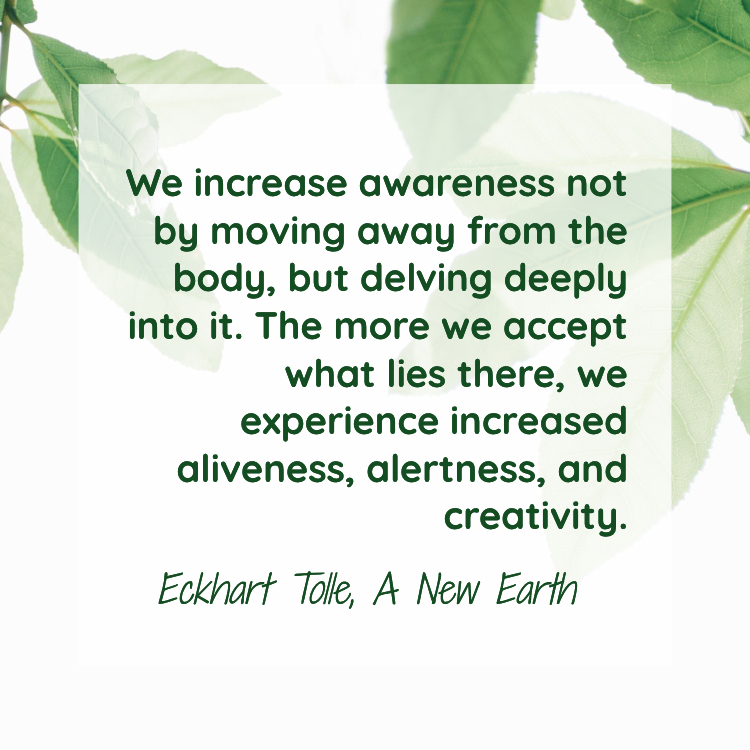 Have you made a resolution yet about your body? 

Most people do at the start of a new year.  We have a picture of what we think our bodies should or should not look like.  We then make a decision to push our bodies in that direction.  This course of action is held for a short time and eventually fades away.  We beat ourselves up and feel defeated for not "meeting our goal." 
 
What if this year you actually turned towards your body? 
 
Imagine making a decision to treat your body with more respect, care and appreciation. What if you gave up the belief that it works to make negative comments about your body?  Can you see that moving towards the body helps you create a relationship with the body? Our bodies are not the enemy. Each body is unique.  The shape, size and condition are all reflections of a variety of factors: genetics, age, circumstances and care.  No relationship works if one half constantly criticizes the other.  This year, I invite you to try a different resolution:

 I want a positive relationship with my body.
Anni Johnston, LMHC-S, BC-D/MT, CEDS, CYT works at Therapeutic Oasis of the Palm Beaches as a Licensed Mental Health Counselor and Movement Therapist.  In addition to her therapy work, Anni offers weekly Beginner and Advanced Meditation classes at Sacred Treehouse.  She also offers book studies and special workshops throughout the year.