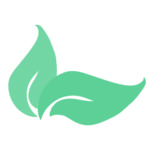 Sacred Treehouse is a meditation and mindfulness education center founded by Dr. Patricia Thomas Shutt, a practicing clinical psychologist in Boca Raton who wanted to share the positive effects of meditation and mindfulness with others. In addition to offering a peaceful environment for meditation, Dr. Shutt has access to a network of like-minded professionals who want to share their knowledge and experience through workshops, discussion groups and guided book studies. Sacred Treehouse is not a religious organization, we believe that spiritual inspiration can and should be found from many sources. Please drop us a line to find out about our current and upcoming workshops and events.
We are planting seeds of….

PEACE – by encouraging meditation through ongoing education and offering a peaceful environment for practice.

LOVE – by reaching out to others and building a network of support for our educational and spiritual goals.

HOPE – by enriching our community through philanthropic works.
Here's how to get in touch with us:
Mailing Address:
Sacred Treehouse
c/o Therapeutic Oasis
851 Broken Sound Pkwy NW #250
Boca Raton, FL 33487
Join our Mailing List: Subscribe Here