Summer class starting June 7th, Wednesdays at 6pm online via Zoom. Learn more about this program by clicking below!
Imagine a Life Without Suffering
Mindfulness is an essential life skill – it is an honest awareness of what is happening in your life, your body and mind at the current moment. Science has proven the benefits of MBSR for people suffering from pain, anxiety, stress, and mood disorders – but everyone can take advantage of the benefits. Learning these mindfulness skills will have a profound impact on your life as a whole, inviting happiness and peace into your heart.
What is MBSR?
Mindfulness Based Stress Reduction (MBSR) is a mindfulness educational program designed to teach individuals who are suffering from physical or emotional pain how to take better care of themselves and live a happier life. It is not a replacement for medical or psychological care, it is an adjunct to that care and in many cases can be preventative to individuals at risk for stress related or induced illnesses. You do not have to wait until you are sick or suffering to learn and benefit from a mindfulness practice!
Our 8-week course meets weekly for 2½ hours and includes a one-day retreat component. The course is designed to benefit a heterogeneous group of people with varying types and degrees of pain and stress. During the 8-weeks, you can expect to experience an active learning environment where you will study and experiment with four primary mindfulness practices: the Body Scan, Sitting Meditation, Mindful Movement, and Walking Meditation. In addition to the four core mindfulness practices, you will learn "informal" practices to be used during daily life that will further enhance the benefits from of this program. Incorporating mindfulness into everyday activities such as eating, chores, self-care and listening to others, the informal practice will strengthen your mind-body connection and develop an immediate awareness of stress and habitual reactions, including thoughts, emotions, and behaviors. This mindful awareness leads to greater freedom through gaining a sense of control through choices.
A vital component of the workshop is your commitment to daily practice, homework, and active participation within the group. The daily practice of the tools is what leads to positive outcomes, not simply learning about them.
---
Who Should Attend?
Everyone can benefit from these mindfulness skills. The MBSR program has been implemented at many hospitals and medical centers across the nation and there is tremendous amount of research studies demonstrating positive outcomes for:
• Reducing pain
• Improvement in mood disorders
• Reduction in anxiety
• Improvement in overall health and self care
• Improvement in relationships
The course is not appropriate for individuals who are suffering from current suicidal ideation, psychosis, Post Traumatic Stress Disorder (PTSD) with active symptoms, untreated depression or Bi-Polar Disorder
Registration Information
To participate in this program, individuals must attend an orientation session to learn more about the program and the commitment required. There is no cost for the orientation session, but registration is required due to limited seating availability. Please let us know if you have any physical limitations, as some sessions will be held upstairs.
Want To Know More?
• Take a look at the Bill Moyer's Special "Healing from Within" featuring Jon Kabat-Zinn and the MBSR Program at UMass: Healing From Within

• Read about an MBSR participant's experience on our Blog.
Program Requirements:
• Attend Free Orientation session
• Program participants must pay in full prior to first day of workshop
• Complete pre- and post- program assessments
• Sign a Release of Information for primary care or referring physician
• Commit to attending the full 8 weeks of classes and the 8-hour Mindfulness Retreat
The full MBSR program includes eight 2 & 1/2 hour MBSR Classes, one 8-hour Mindfulness Retreat, workbook and materials.
About Dr. Shutt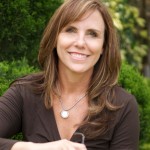 Dr. Shutt, founder of Sacred Treehouse, is a licensed psychologist and co-owner of Therapeutic Oasis of the Palm Beaches in Boca Raton. Dr. Shutt has over 14 years of experience working with individuals and groups to improve mental and emotional functioning. She is a deeply compassionate, genuine, and active therapist who helps individuals with a range of difficulties, such as depression, anxiety, addiction, trauma related difficulties, stress management, and lifespan adjustment issues. She works in collaboration with her clients to create desired changes and reach important goals for lifelong mental wellness and believes everyone should live a life filled with love, health, peace and personal fulfillment. Dr. Shutt, received professional training from Dr. Kabat-Zinn and Dr. Saki Santorelli and completed the MBPTI 6 day MBSR training program from The Center for Mindfulness at UCSD. The MBSR Program at Sacred Treehouse follows the exact format of Dr. Jon Kabat-Zinn's MBSR program at UMASS.
Referrals
Participants referred by a primary care physician, a specialist, psychiatrist or therapist to participate in the program must participate in a brief screening to insure appropriateness and complete a release of information allowing the instructor to speak with medical providers if necessary.