BREATHE Workshop
Life is constantly throwing us 'curveballs'. From work stress, family responsibilities, health scares, financial uncertainty and everyday relationship challenges – we never know what's coming next! The BREATHE Program, developed by clinical psychologist Dr. Patricia Shutt is a mental and emotional 'fitness' program that builds coping skills and internal strength. The program draws on both ancient eastern philosophy as well as modern science to bring hope to tired minds. Participants will learn to create a "steady mind" and discover the internal strength to face life's challenges with confidence and grace. (Moderated by Patty Thomas Shutt, Psy.D.)
Intuitive Nourishment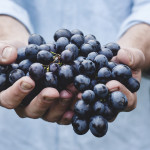 Tune in to your body's food wisdom. Ever feel overwhelmed with the changing, confusing messages about what and how much to eat? This workshop will give you priceless skills that help you interpret signals from your body and include food in a more peaceful, balanced manner. By learning practical yet insightful questions, you can begin to view your eating relationship with more compassion and less stress.
Developed and moderated by Christie Caggiani, RDN, LDN, CEDRD
True Refuge Book Study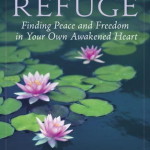 How do you cope when facing life-threatening illness, family conflict, faltering relationships, old trauma, obsessive thinking, overwhelming emotion, or inevitable loss? If you're like most people, chances are you react with fear and confusion, falling back on timeworn strategies: anger, self-judgment, and addictive behaviors. Though these old, conditioned attempts to control our life may offer fleeting relief, ultimately they leave us feeling isolated and mired in pain.
There is another way. Beneath the turbulence of our thoughts and emotions exists a profound stillness, a silent awareness capable of limitless love. Tara Brach, author of the award-winning Radical Acceptance, calls this awareness our true refuge, because it is available to every one of us, at any moment, no exceptions. In this book study we will learn practical ways to discover this inner refuge. This workshop is essential for anyone encountering hardship or crisis, anyone dedicated to a path of spiritual awakening.
Radical Acceptance: Book Study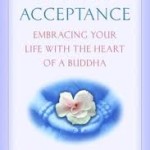 This will be a journey of opening up your heart to embrace the present moment and foster the inner strength to handle anything that comes your way. Radical Acceptance comes from the Buddhist practices of mindfulness but there is no need to be Buddhist. In fact, many spiritual practices have forms of radical acceptance as practices that foster healing and spiritual growth. I would be hard pressed to find a person who would not benefit from this study and practice. Participants will read text prior to class and will be led in active exercises to facilitate mindfulness and compassion. So join us on a journey that will last a lifetime.
Required Text: Radical Acceptance by Tara Brach [amazon asin=0553380990&template=add to cart]
Seven Spiritual Laws of Parenting

In The Seven Spiritual Laws for Parents, healer and philosopher Deepak Chopra follows up his bestseller, The Seven Spiritual Laws of Success, by extending and reinterpreting his spiritual laws to parenting. "From the day your baby is born, you are a teacher of spirit," Chopra writes. "Look upon spirituality as a skill in living, since that is what it is." In this wise and simple program, parents learn tools to teach children spiritual values by incorporating spiritual goals into family life. Developed and moderated by Clara Bossie, LMFT.
Eat Happy! Cooking and Nutrition Workshops for Kids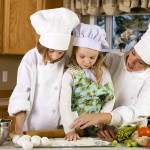 Tired of the same old stuff in your lunchbox? Mom giving you the evil eye when you reach for that bag of chips? Want to be able to take charge in the kitchen? Our nutritionist, Christie Caggiani, RDN, LDN, will teach you how!
During this workshop, you will:
Learn to prepare delicious food all by yourself
Enjoy lunch with Mom or Dad
Wind down with a yoga class or creative art project (when available)
Developed and Moderated by Christie Caggiani, RDN, LDN, CEDRD
Creative Expressions Youth Workshops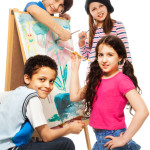 Consider buying that box of crayons… research shows that the benefits of art extend way beyond providing a creative outlet for children. Studies have long-since demonstrated a correlation between participation in the arts and highly developed literacy skills such as reading, writing, speaking, and listening. Moreover, the creative process is a catalyst for fine-tuning the life skills of creative problem solving, focus, risk taking, and self-discipline. The Journal of Early Childhood Research reported that by the age of three children can demonstrate an understanding of the emotional meaning expressed within a work of art. When you consider this, it is easy to see how creative kids also become emotionally intelligent adults. The Creative Expressions Workshop is a series of art 'expeditions' where your child will discover their unique creative potential while learning the basics of art. Each 'art-shop' is thoughtfully designed by Clara Bossie, B.Ed, LMFT around a specific artistic skill.
Recommended for ages 9 and up.
CALM: Create Acceptance, Live Mindfully Teen Mindfulness Workshop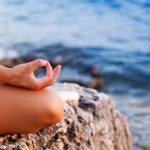 Teens filter through an incredible amount of information on a daily basis – school, parents, friends, coaches, extracurricular activities, social media, books, and TV, just to name a few! Without learning to slow down, your teen may experience increased stress and anxiety levels.Teen Mindfulness at Sacred Treehouse will teach your teen techniques to cultivate acceptance and live mindfully. Mindfulness, a practice with strong scientific backing, encourages participants to observe their thoughts with acceptance and non-judgment through meditation. Lasting benefits include reduced stress and anxiety levels, increased concentration, and improved relationships. Classes include gentle yoga and stretching, mindful meditation, group discussion, and self-reflection activities.Recommended for teens ages 14 or older. Requires committment to four week workshop. Course taught by Dr. Patricia Shutt, Psy.D.
One-On-One Yoga Therapy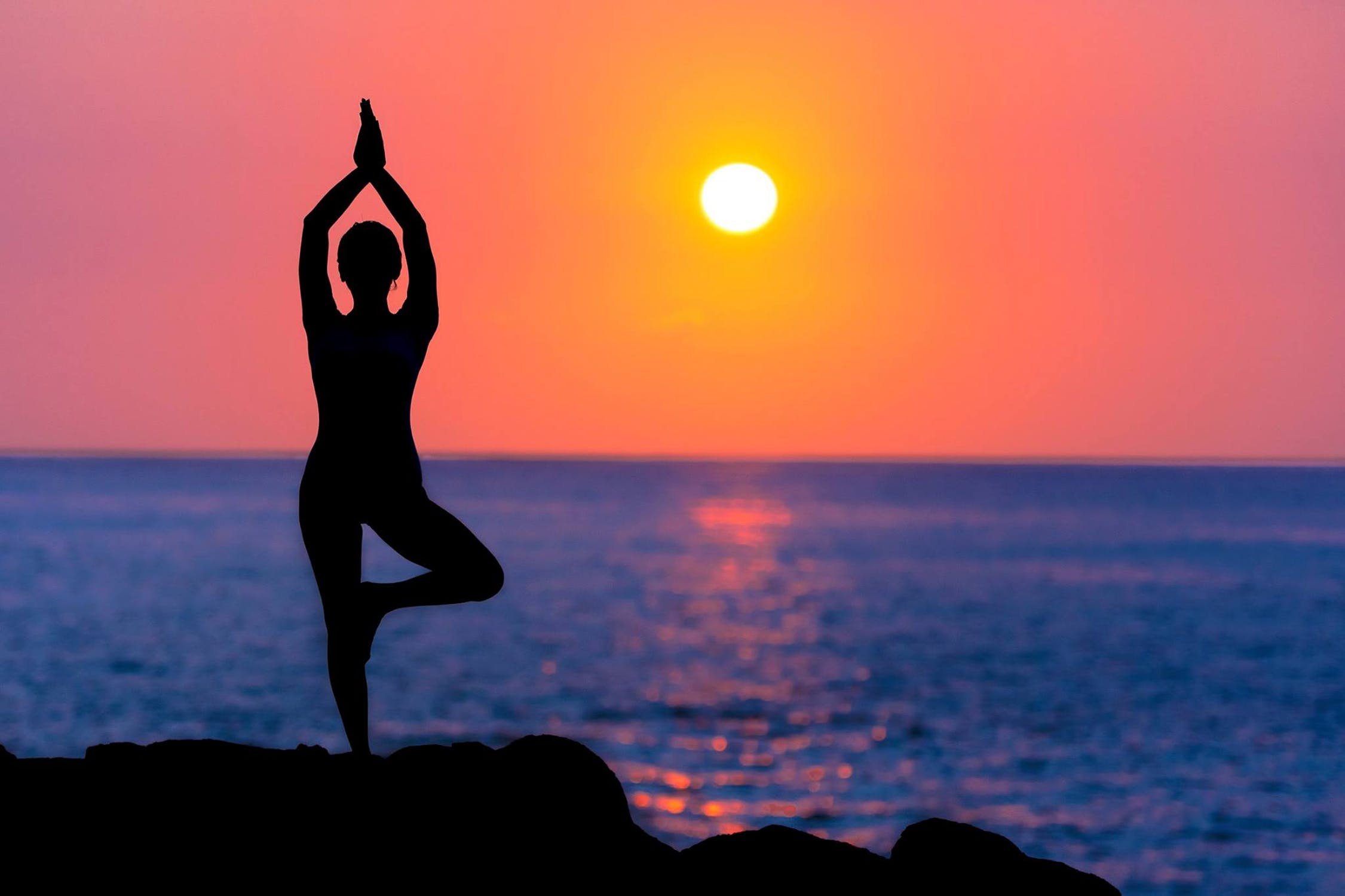 Yoga Therapy is not just another style of yoga. It is a collaborative effort with the client where we address individual's structural pain, physiological conditions, emotional challenges, and spiritual exploration. Yoga Therapy assumes each person is unique and adapts and applies Yoga techniques to help individuals based on their needs, interests, and current condition. Through the one-on-one sessions, and through a personalized home practice, the goal is to enhance health and well-being by reducing symptoms, increasing self-understanding, fostering self-compassion, and deepening connection at all levels of your being.
Many of the tools of yoga can be incorporated: physical postures, breath exercises, relaxation, meditation, sound, self-study, and lifestyle (such as diet, exercise, sleep, or stress management). And whichever tools are incorporated, they are tailored specifically to you and your needs. Because of the self-reflective nature of the work, discussion also becomes an integral part of time together.
Yoga Therapy is "a growing appreciation of the fact that yoga practice is not simply a variety of techniques for self improvement, but is also a highly refined means of discovering that which, in all of us, needs NO improvement." Sonia Nelson K.O.'s is very excited to bring Yoga Therapy to Sacred Treehouse and Therapeutic Oasis. Her primary emphasis in all her teaching is the breadth of the yoga tradition using the appropriate application of the many tools of yoga in hopes that she can help people realize their highest potential.
Private sessions are offered by Kathy Ornish, c-IAYT & E-RYT 500