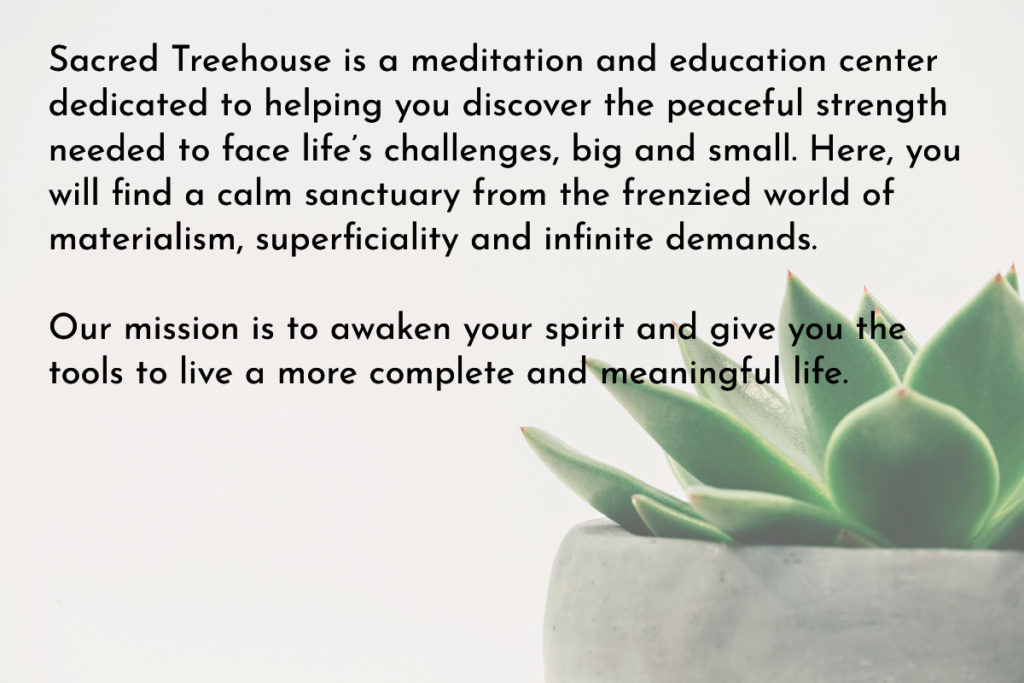 Try Something New At Treehouse
---
Individual Mindfulness Coaching Available Online
If you have trouble integrating your mindfulness practice into your daily life, or are stuck, dissatisfied or overwhelmed in your practice, schedule an individual coaching session with one of our experts. Dr. Patty Shutt and Dr. Nicole Davis are available for one-on-one coaching. Email [email protected] requesting "coaching information" or fill out our interest form!
---
Mindfulness-Based Stress Reduction (MBSR)
8-week Course
Science has proven the benefits of MBSR for people suffering from pain, anxiety, stress, and mood disorders – but everyone can take advantage of the benefits. Learning these mindfulness skills will have a profound impact on your life as a whole, inviting happiness and peace into your heart.
Virtual MBSR class starting in June 2023
---
Intuitive Nourishment
8-week Course
Does the pursuit of being healthier actually just make you feel more stuck and defeated? In this intuitive eating program you will reconnect with your body's innate wisdom, finding joy & peace with your food and body.
Virtual class starting in July 2023
---
Mindful Self-Compassion (MSC)
8-week Course
Research has shown that self-compassion greatly enhances emotional wellbeing. It boosts happiness, reduces anxiety and depression, and can even help maintain healthy lifestyle habits such as diet and exercise.
---
Mindfulness Membership Community
The Sacred Treehouse Membership was born out of our growing connections with students all over the US and Canada. We wanted to expand our weekly and monthly community connections and education so we created an online hub where you can:
Join weekly live meditations via Zoom
Learn with Mindfulness-Based Masterclasses

on various topics such as mindful eating, power of gratitude, navigating cravings, practicing mindfulness in daily life, connecting with Nature, new classes are released each month

Private Facebook Group to connect with others and receive accountability
Guided Practice Library – recorded practices vary from 5-30 mins
Book Club – meetings every other week
Discounts on all current programs
---
HeartMath Sessions
HeartMath® is a system of stress reduction, resilience building techniques, and heart rhythm monitoring technology, that has been tested in multiple health care and corporate setting around the world. HeartMath® has shown to help with a myriad of stressors including:
Burnout
PTSD
Depression
Fatigue
Trauma
Anxiety
HeartMath® also helps adults and children improve academic and intellectual performance, improve self-esteem and enhance mental clarity and focus.