---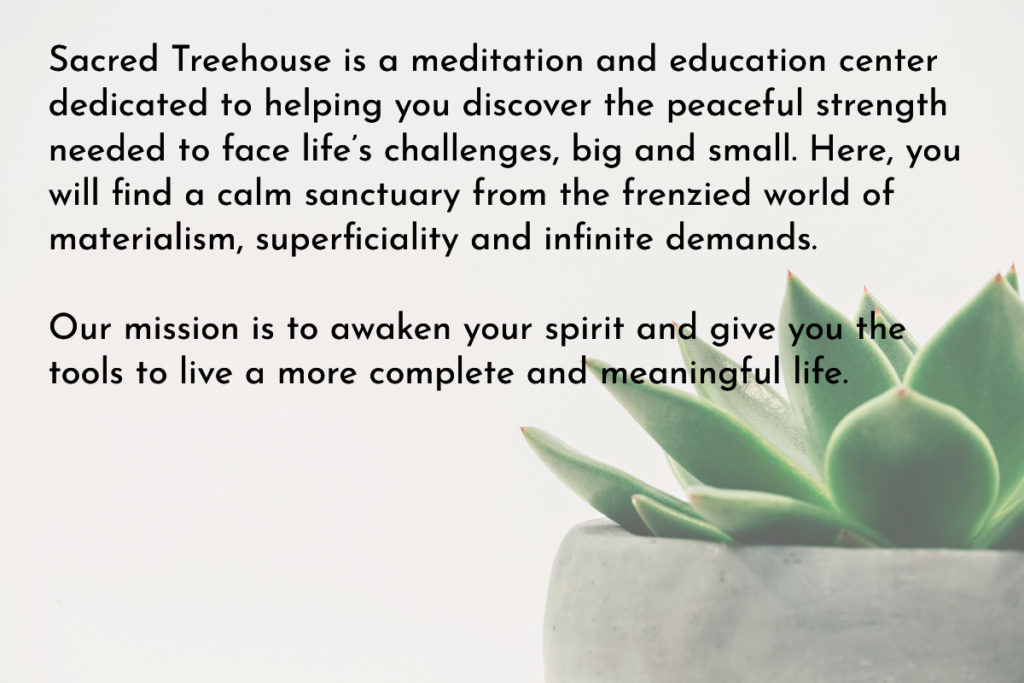 ---
MBSR Starts April 1, 2020!
Our Popular Stress Reduction Workshop is now Online!
Wednesdays 10:00 am – 12:00 pm
Mindfulness Based Stress Reduction (MBSR) is a mindfulness education program designed to teach individuals who are suffering from physical or emotional pain how to take better care of themselves and live a happier life. Based on the work by Jon Kabat-Zinn, this is an active learning environment where you will study and experiment with four primary mindfulness practices (Body Scan, Sitting Meditation, Mindful Movement, and Walking Meditation).
This 8-week intensive workshop has been recommended nationally by therapists and doctors for the treatment of anxiety, heart disease, chronic pain or general stress relief. Our classes are limited so early registration is encouraged. Cost for the 8-week session is $350.
Register online or call us at (561) 303-1185.
---
Try Something New At Treehouse
Sober Sanga
Mondays 5:00 – 6:00 pm with Dr. Nikki Davis
A weekly Mindfulness-Based Recovery Class supporting a community of people dedicated to maintaining sobriety using mindfulness-based practices. Virtual Group Via ZoomPlease make sure to include your email address with your registration.
$20/Class or $100/10 Classes
Healthyself Mindfulness Group for Healing Professionals
Fridays 11:00 am – 12:00 pm with Dr. Nikki Davis
Cultivate better self-care practices, manage stress more effectively, improve clinical skills including communication, attunement and compassion, and increase work satisfaction through mindfulness. Weekly meeting for helping professionals including doctors, psychologists, nurses and other medical or mental health professionals. focusing on both discussion and experiential practices. Virtual Group Via ZoomPlease make sure to include your email address with your registration.
$20/per session or $100/10 Sessions
Individual Mindfulness Coaching Available Online
If you have trouble integrating your mindfulness practice into your daily life, or are stuck, dissatisfied or overwhelmed in your practice, schedule an individual coaching session with one of our experts. Dr. Patty Shutt, Anni Johnston, LMHC-S, BC D/M-T, CYT, and Dr. Nicole Davis are available for one-on-one coaching. Call (561) 303-1185 to schedule an appointment.
Coming This Spring…..

---

Mindful Self-Compassion with Dr. Patty Shutt
Mindful Self-Compassion (MSC) combines the skills of mindfulness and self-compassion, providing a powerful tool for emotional resilience. Mindfulness is the first step in emotional healing—being able to turn toward and acknowledge our difficult thoughts and feelings (such as inadequacy, sadness, anger, confusion) with a spirit of openness and curiosity. Self-compassion involves responding to these difficult thoughts and feelings with kindness, sympathy and understanding so that we soothe and comfort ourselves when we're hurting. Research has shown that self-compassion greatly enhances emotional well-being. Based on the groundbreaking research of Kristin Neff and the clinical expertise of Christopher Germer, MSC teaches core principles and practices that enable you to open yourself to the present moment and feel connected to your world.
---