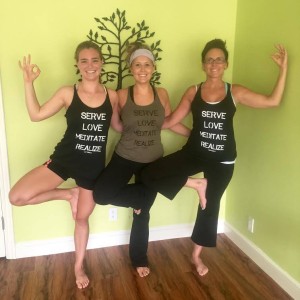 The goal of yoga has always been to develop a deeper connection between the mind and body and that is the kind of yoga you will find at Sacred Treehouse.
For nearly 10 years,  Sacred Treehouse has been a space for individuals to develop mindfulness, through the practices of meditation and yoga. During this time, countless clients have told us how happy they are to finally have found a place that offers yoga classes based on inclusiveness and self-acceptance instead of  on physical fitness, perceived attractiveness, specific body types, and the pursuit of perfection. So, we developed the SAFE Yoga Program for students and teachers who want to look at yoga from a different perspective- one that looks at the practice as a way to find balance, healing, and self-love, regardless of who you are and where you start.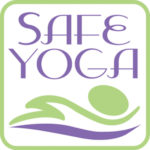 Principles of the  SAFE Yoga Program
Identify and nurture spaces where all people can find healing and community through the yoga practice
Help all students find joy, safety, and a sense of agency in their own yoga practice
Establish class settings accessible for individuals with physical limitations/injuries
Spark discussion around what yoga is, what it means to be a yoga "teacher," and the responsibilities that come with that title.
Empower students to adjust the practice according to their needs
Create a safe learning environment for individuals dealing with trauma, eating disorders, or other body-related issues
Provide our community's yoga teachers with the tools they need to show up as inclusive and supportive teachers, regardless of who walks into their studio
Most of our yoga classes are limited to 6 participants.  Please register in advance to secure your place in class. Unless otherwise noted, Yoga classes are $20 each or $165 for a package of 10.  Please bring your own yoga mat and towel.
SAFE Yoga Teacher Training and Certification are now available.  Call Lisa at (561) 303-1185.
Click here to see our updated schedule and register for classes
At Your Service:  Private & Semi-Private Yoga on Your Schedule
Please Note – Yoga prices will increase on 10/1 to $20 per class and $165 for package of 10.
Great for beginners, people with physical challenges, or anyone interested in taking their practice to the next level.
$125 per hour individual session
Looking for a 7:30 am class for you and your co-workers?  Or maybe a 3:00 pm after school activity for your 8 year-old and his classmates?  No problem!  You select the time, yoga style and participants and we will create the perfect class for you!
Call 561.303.1185 to Schedule
Mindful Yoga
A sequence of gentle movements designed to lengthen muscles, improve mobility in the joints and promote overall feelings of wellness and relaxation.  This one hour class is suitable for all levels, including beginners and is ideal for anyone looking to deepen the mind-body connection.  Limited to 6 participants per class.
Current class offerings:
Mondays 8:45 – 9:45 am
Select Saturdays
Youth Yoga
Yoga encourages a deeper sense of body awareness, self-exploration and interpersonal skills. Alive with flowing sequences, balancing poses, breathing exercises and creative relaxation techniques, young students are sure to relish in themselves. Additionally, partner poses and cooperative yoga games inspire positive peer interactions that they are sure to carry into their everyday lives.  (Ages 11 and up)