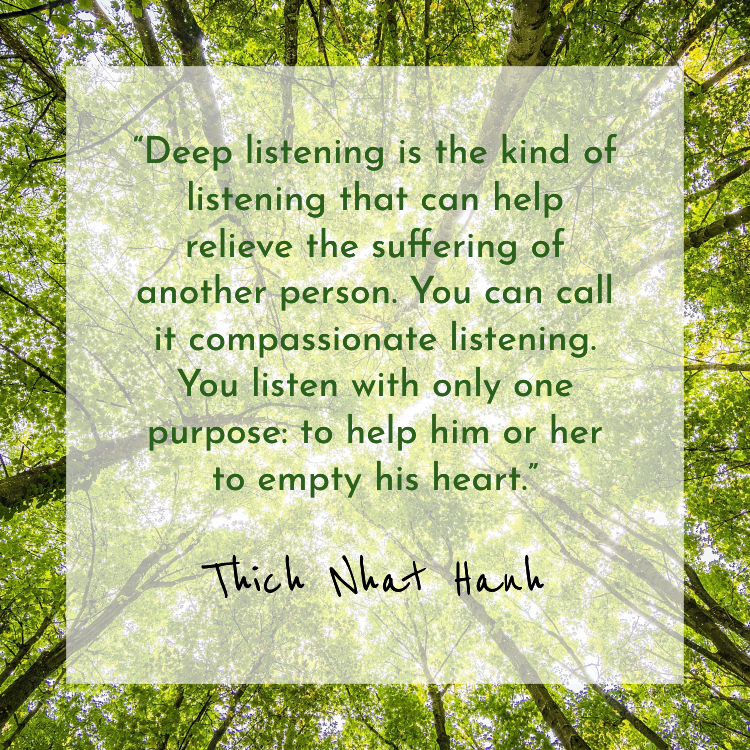 The most loving and compassionate thing you can do for others is to listen with presence. 

Sounds easy, right?

Often the simple things are the most difficult and I am reminded daily of the inner wisdom, strength, and creativity that lives within each person as I sit with my psychotherapy clients and meditation students.  Listening creates a sense of safety and caring that can allow the inner wisdom to surface. Compassionate listening is extremely difficult because when another person is suffering there is a stirring of empathic resonance that draws up the urge to fix or alleviate the problem.

Many years ago, I was blessed to listen to Tara Brach in a NYC auditorium of 2000 people.  She shared the wisdom I needed at that time in my life of raising small children. I learned that the most important parenting skill (and relationship skill) needed was PRESENCE, a way of being completely with another person in the moment, without judgment and without fixing.  It involves taking in the experience of another to deeply understand and truly "SEE" them. This proves to be an ultimate challenge in balancing all the demands of daily life with small children, work, household responsibilities, personal issues, and other family commitments.

It is important that we do not take this practice to the extreme.  There isn't the demand to listen with PRESENCE all the time, but rather sometimes…sometimes is good enough to have another person feel what they most need to feel. When I say feel, I really mean feel because it is not an intellectual thing where you can accurately regurgitate what the other person said to demonstrate you are listening.  It is a felt sense where the other person can see and sense that you are totally with them by your nonverbal body language. This is a skill we can continually work to develop and deepen, helping our relationships to blossom over time.

A few tips to cultivate the practice of presence:

Slow down.

Take a few deep breaths before you engage in conversation to interrupt your activity in the mind.

Assess the situation: Read body language to determine if there is urgency, and if so, direct all attention to the other person. If the need is not urgent or you are unable to give full attention, ask for time or explain that you want to give full attention but cannot right do so immediately. The key here is to honor your commitment to get back and listen, as this builds trust. This practice will also help foster a child's ability to wait.

Use this practice during your daily routines.  Commit to turning off the electronics in the evening and be present with your loved one.

You can practice this with yourself, too…it is called Vipassana, or mindfulness meditation and as you cultivate inner listening, it will promote greater PRESENCE.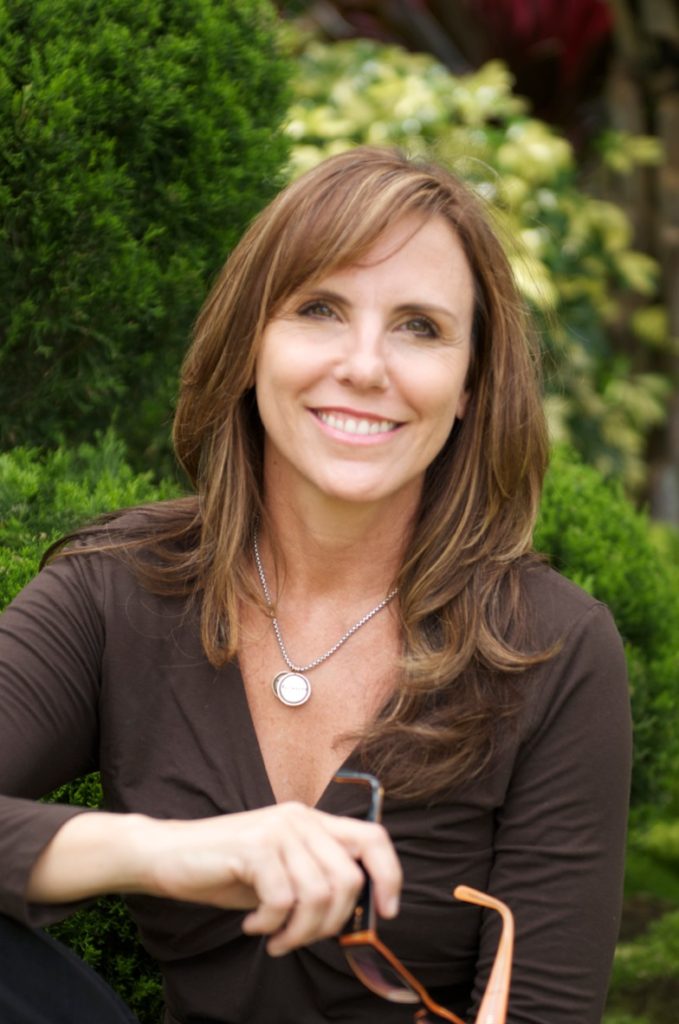 Patty Thomas Shutt, founder of Sacred Treehouse, is a licensed psychologist and co-owner of Therapeutic Oasis of the Palm Beaches. Dr. Shutt is passionate about helping others discover the benefits of mindfulness and meditation. She offers Beginner Meditation & Advanced Meditation classes at Sacred Treehouse, in addition to Mindfulness Based Stress Reduction, Mindful Self-Compassion and various book studies throughout the year.