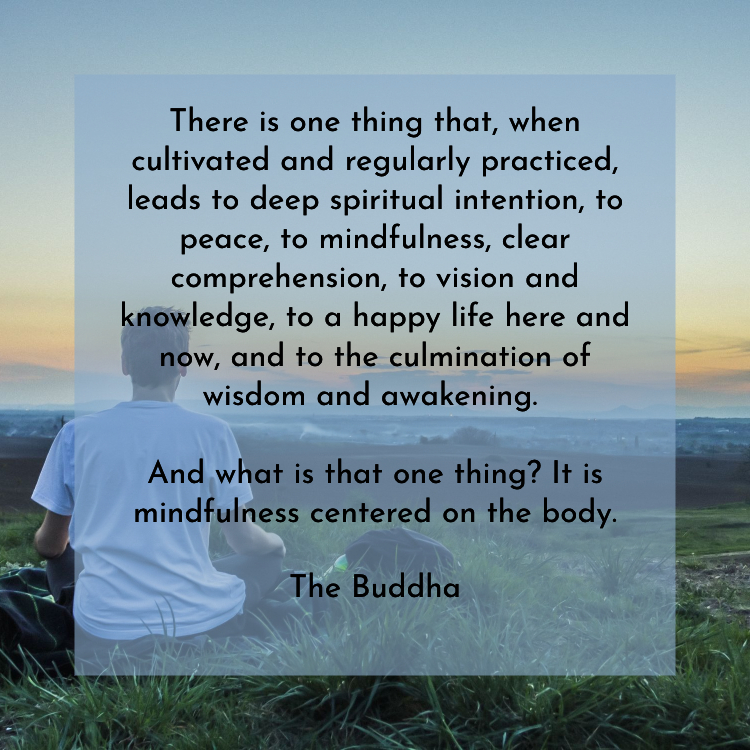 Mindful awareness of the body can be both a formal and informal practice. The formal practice includes attending to the sensations of the body during meditation with curiosity, openness, and nonjudgment. This strengthens our awareness of the mind-body connection, improving the intrinsic ability to tune into our body's wisdom.
To emphasize the importance of this connection, I recall going to the doctor many years ago and being a poor self-reporter of what was occurring with my body. I relied on the doctor to diagnose my disease instead of paying attention to my symptoms. If I had been working on mindful awareness of the body, I could have seen early signs and symptoms of a condition that was unmanaged – existing for many years before this office visit. I was suffering unnecessarily from chronic fatigue, irritability, and depressed mood.  This experience showed me the importance of tuning into the body with mindfulness.

We all have the ability to develop this mind-body connection.  In daily life, we can turn our attention to the body when we are eating, walking, or participating in other routine activities.  The ability to pay attention and offer subtle adjustments can have a powerful impact on our emotional and physical wellbeing.  At any moment, we are able offer subtle adjustments to our posture, activity level, thoughts, or eating patterns.

To enhance this awareness, I recommend a daily formal practice of meditation.  By slowing down, we have a greater ability to maintain connection throughout the day with our bodies.  If you are new to this practice, a great place to start is with the Breath Meditation or Body Scan Meditation (see below).

If you have been out of touch with your body, you may experience some initial discomfort.  Practice gentle awareness and nonjudgment when new sensations arise. Stay the course! As the Buddha taught, mindfulness of the body leads to greater insights and wisdom.
 Breath Meditation
 The link below is a five minute breath meditation:

Body Scan Practice
Start simple with a 5-10 minute body scan.  You may complete this body scan lying down or sitting comfortably in a chair.

Begin by closing your eyes and taking a few deep breaths. Bring attention to the feet and noticing the sensations of warmth, coolness, pressure, tingling or maybe even numbness, without judging or wishing the feet to feel different. Just notice.

Once you have noticed the feet, bring your attention to other parts of the body. Notice your legs, hips, belly, chest, shoulders, arms, and hands.  Bring attention to face, neck, and head. As with before, notice the sensations of each body part.

End the body scan by sensing the body as a whole. Take a deep breath and when ready, open your eyes.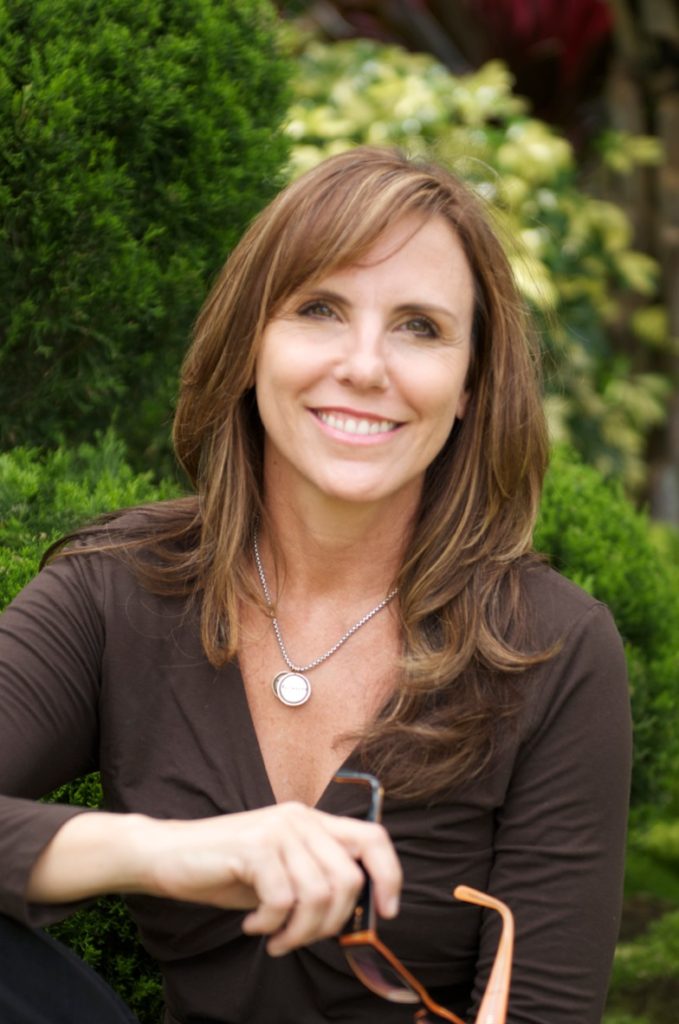 Patty Thomas Shutt, founder of Sacred Treehouse, is a licensed psychologist and co-owner of Therapeutic Oasis of the Palm Beaches. Dr. Shutt is passionate about helping others discover the benefits of mindfulness and meditation. She offers Beginner Meditation & Advanced Meditation classes at Sacred Treehouse, in addition to Mindfulness Based Stress Reduction, Mindful Self-Compassion and various book studies throughout the year.