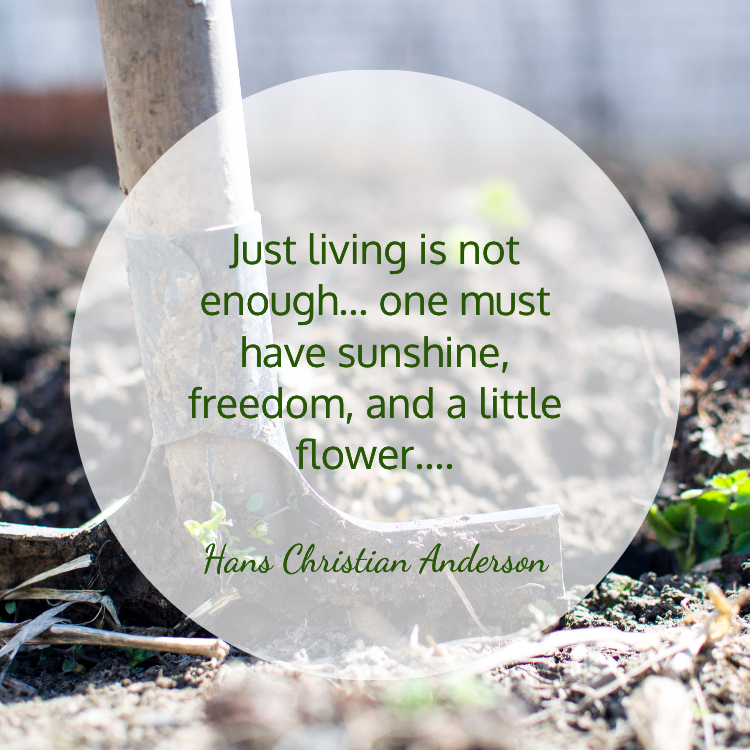 There was no real reason why I had to create a vegetable garden last weekend. There were no plants withering and waiting to be planted, or a plot of garden looking bedraggled, or a special event that required sprucing up the house and garden. No, the "reason" was that my energy was low and when I tuned in to see what, if anything, felt energizing,
I felt a little spark to create a vegetable garden.
At first it had seemed daunting because I believed it needed to be a raised bed (this is usually created by wood siding all the way around and needs to be anchored onto something). Then there was a moment of inspiration– I realized edging could be used along the walkway. This realization freed up even more energy. So, despite feeling tired and still a little listless, I headed to my local garden shop and got herbs, veggies, soil, edging, and fertilizer. My energy never really lifted all the way up, but somehow I found the energy to persevere with the job at hand. As I did, a softness and enjoyment flowed in. I have always loved gardening. Fond memories of long days spent working outside in the yard with relaxed evenings enjoying our hard work played in my mind while some favorite music was played on the speakers.

Recently I heard someone say that to work with challenging emotions, see the word "emotion" as:
"e+motion:" OR "energy" (e) + motion= changing emotions.

When I reflect on this day, I see how it fits. My energy was low, fuzzy, tired, and not motivated for much.  Perhaps not depressed or blue, but not really great either.  I knew if I spent the day in a listless state it could create an even lower mood, which I didn't want. So when I inquired and got a little curious about what, if anything, there was motivation for— surprisingly the garden idea came in.  What I did was follow the first inkling of interest and got moving.  I didn't do it as a way to change the low mood but to engage something else that was NOT the low mood. In fact, by pursuing my little garden idea I was able to allow the lower energy to still exist, but at that point it was no longer defining my weekend—it was just part of the weekend. The day ended in a much better place (except for my lower back which wasn't super happy with me).  I now have 18 new baby plants and 14 new herbs that I'm excited to water and tend to.  I love how it has created something I'm super happy with and increased the motivation for more projects.  Use the "e+motion" as a tool for timely engagement and perhaps you'll find yourself creating something surprising too.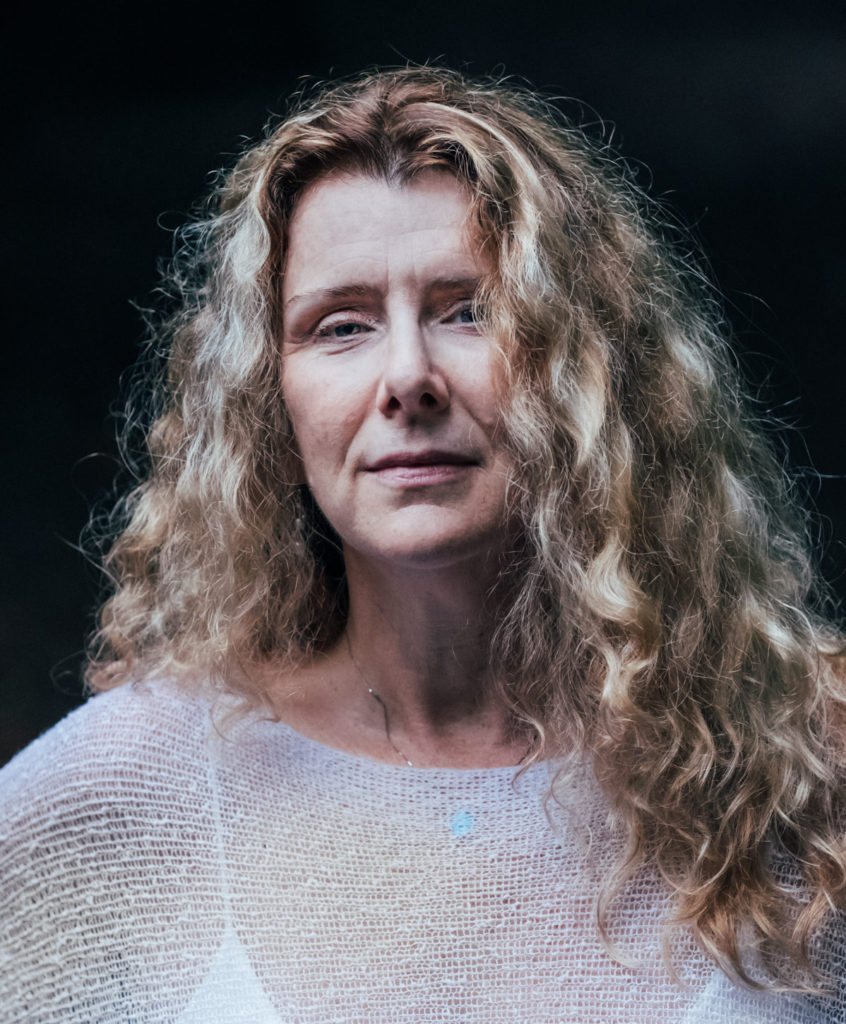 Anni Johnston, LMHC-S, BC-D/MT, CEDS, CYT works at Therapeutic Oasis of the Palm Beaches as a Licensed Mental Health Counselor and Movement Therapist. In addition to her therapy work, Anni offers weekly Beginner and Advanced Meditation classes at Sacred Treehouse. She also offers book studies and special workshops throughout the year.