Sacred Treehouse is a meditation and education center dedicated to helping you discover the peaceful strength needed to face life's challenges, big and small. Here, you will find a calm sanctuary from the frenzied world of materialism, superficiality and infinite demands. Our mission is to awaken your spirit and give you the tools to live a more complete and meaningful life. 
Upcoming Workshops: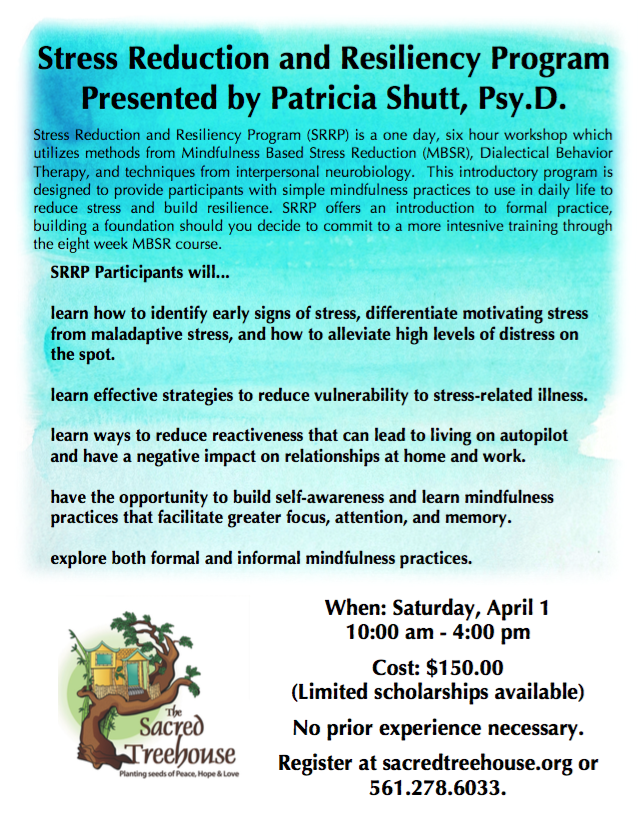 Meditate with Us!
Beginning Meditation – Mondays 10:00 – 11:00 am
MBSR Meditation – Tuesdays 6:00 – 7:00pm
Open (Silent) Meditation – Thursdays 8:30 – 9:30 am
Can't make it to class?
Meditate virtually with the Sacred Treehouse Group on InsightTimer!