Sacred Treehouse is a meditation and education center dedicated to helping you discover the peaceful strength needed to face life's challenges, big and small. Here, you will find a calm sanctuary from the frenzied world of materialism, superficiality and infinite demands. Our mission is to awaken your spirit and give you the tools to live a more complete and meaningful life. 
Give the Gift of Presence!
Being 'fully present' and mindful with the ones you love during the holiday season is far greater than any material gift you can give (or receive!)  If you have a mindfulness practice in place, you can utilize all your tools to spread kindness and 'gift' your loving presence.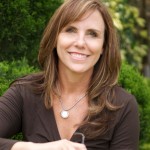 Here are some tips to make your experience more meaningful:
Put away your phone and give your undivided attention
Make eye contact
Practice non-judgement
Listen to understand, a response is not always necessary
Enjoy this brief meditation to help you embody a loving presence:
Join Dr. Shutt for meditation on Tuesdays at Sacred Treehouse.  (Newcomers, please call (561) 278-6033 to register)

---
Radical Acceptance Book Study
with Dr. Patty Shutt
Begins March 21, 2018

Join Patty Shutt as she gently guides you through this practice of unfolding and accepting ourselves in the present moment.  Participants will arrive ready to experience the practice of radical acceptance through guided exercises and optional sharing.  Insight Meditation Society founder and bestselling author Sharon Salzberg writes: "Radical Acceptance is a clear, practical, and caring guide that shows us how to move from shame and self-hatred to a revolution in consciousness: loving ourselves for who we are, and for the innate capacities of the human heart."
This group will fill up, early registration is recommended.  4 Week Workshop  $125
---
Sacred Treehouse Announces SAFE Yoga (TM) Teacher Training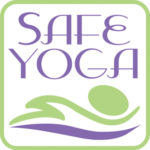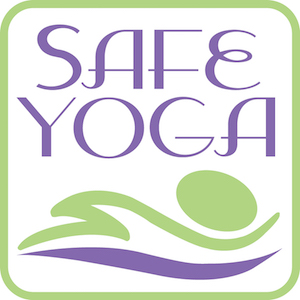 SAFE YOGA is yoga for every body. Developed at Sacred Treehouse by Alyana Ramirez, E-RYT-200 and Anni Johnston, LMHC, BC-DMT, CEDS, CYT, SAFE YOGA is a direct response to the growing need to identify and develop yoga teachers that are sensitive to students' unique needs, some of which may not be immediately visible. While more medical professionals and psychotherapists recommend yoga as part of a comprehensive wellness plan, many patients can be physically hurt or emotionally triggered by classes that promote a distorted body-image, offer inappropriate nutrition or lifestyle advice, or push their students past their current limits. SAFE YOGA, a Sensitive Approach For Everyone, trains yoga teachers to create an environment suitable for everyone – inclusive of all levels of practitioners, all body shapes and sizes, and people with a history of emotional trauma or eating disorders.
For those interested in becoming SAFE YOGA Certified, teacher training will be held on throughout the new year.  Call (561) 278-6033 for more information.  Classes can qualify as Continuing Education through Yoga Alliance. 
Level One Training
February 23 & March 2, 4:00 – 8:00 p.m.
Training will be offered through Sacred Treehouse and held at Family Yoga Zen Zone, 1201 N Federal Hwy, Delray Beach, FL 33483.  Please register through Sacred Treehouse.
---