Sacred Treehouse is a meditation and education center dedicated to helping you discover the peaceful strength needed to face life's challenges, big and small. Here, you will find a calm sanctuary from the frenzied world of materialism, superficiality and infinite demands. Our mission is to awaken your spirit and give you the tools to live a more complete and meaningful life. 
Discover Mindfulness at Sacred Treehouse
For new attendees, please arrive to your first class at least 10 minutes early.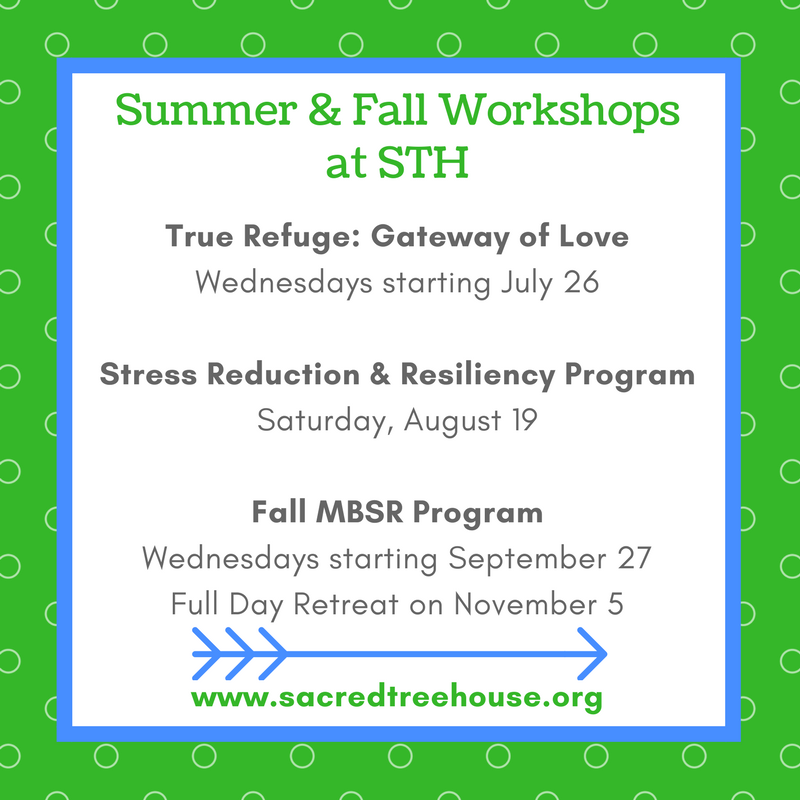 Beginning Wednesday, July 26:
True Refuge:
The Gateway of Love
Moderated by Dr. Patty Shutt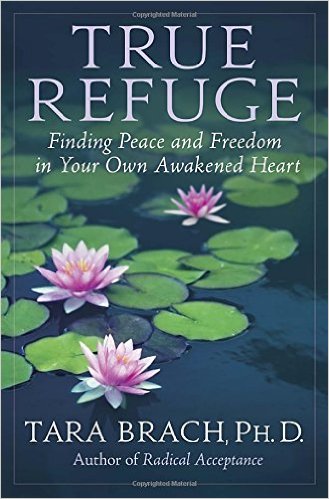 "Based on a fresh interpretation of the three classic Buddhist gateways to freedom – truth, love, and awareness –
True Refuge
shows us the way not just to heal our suffering, but also to cultivate our capacity for genuine happiness".  A journey in page form,
True
Refuge
explores the sacred spaces available to every person – no matter what challenges lie in wait.
Join Dr. Patty Shutt as she continues the journey with "The Gateway of Love".  During this module, book study participants will:
Learn about the Buddhist concept of the "second arrow"
Cultivate self-compassion
Practice forgiveness
Cope with separation and fear
Book study participants will read prior to each meeting and should be willing to participate in guided meditations and discussion. Please bring journal. 
Register online.
Can't make it to class?
Meditate virtually with the Sacred Treehouse Group on InsightTimer!