Sacred Treehouse is a meditation and education center dedicated to helping you discover the peaceful strength needed to face life's challenges, big and small. Here, you will find a calm sanctuary from the frenzied world of materialism, superficiality and infinite demands. Our mission is to awaken your spirit and give you the tools to live a more complete and meaningful life. 
Sacred Treehouse Announces SAFE Yoga (TM) Teacher Training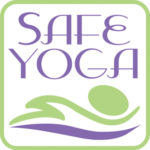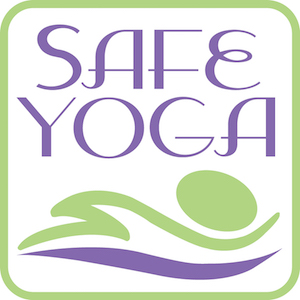 SAFE YOGA is yoga for every body. Developed at Sacred Treehouse by Alyana Ramirez, E-RYT-200 and Anni Johnston, LMHC, BC-DMT, CEDS, CYT, SAFE YOGA is a direct response to the growing need to identify and develop yoga teachers that are sensitive to students' unique needs, some of which may not be immediately visible. While more medical professionals and psychotherapists recommend yoga as part of a comprehensive wellness plan, many patients can be physically hurt or emotionally triggered by classes that promote a distorted body-image, offer inappropriate nutrition or lifestyle advice, or push their students past their current limits. SAFE YOGA, a Sensitive Approach For Everyone, trains yoga teachers to create an environment suitable for everyone – inclusive of all levels of practitioners, all body shapes and sizes, and people with a history of emotional trauma or eating disorders.
Teacher training will be offered on November 10, 2017.  For those interested in becoming SAFE YOGA Certified, an additional training will be held on November 17th. Register online, or call (561) 278-6033 for more information.  Classes can qualify as Continuing Education through Yoga Alliance. 
---
Discover Mindfulness at Sacred Treehouse
Beginning Meditation Class will be held on select Mondays and the first Tuesday of every month.
Join us on Tuesday, November 7th at 5:30 pm for basic meditation introduction.  $15.
For additional days/times see our Class Schedule
---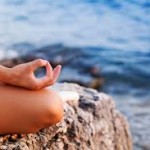 Stress Reduction and Resiliency Program (SRRP)
1/2 Day Workshop – November 11, 2017
Stress Reduction and Resiliency Program (SRRP) is a one day, four hour workshop which utilizes methods from Mindfulness Based Stress Reduction (MBSR), DialecticalBehavior Therapy, and techniques from interpersonal neurobiology. This introductory program is designed to provide participants with simple mindfulness practices to use in daily life to reduce stress and build resilience. SRRP offers an introduction to formal practice, building a foundation should you decide to commit to a more intensive training through the eight week MBSR course.  $150
---
Give Yourself the Gift of Peace Before the Holidays Begin!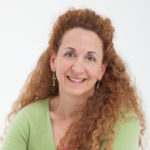 Introduction to Meditation – 4 Week Workshop
Begins November 27, 2017
Join our guest moderator, Kathy Ornish, c-IAYT of Good Space Yoga and learn how to begin a home meditation practice. This is an excellent workshop for beginners, or for those whose practice is inconsistent. Relaxation and concentration techniques, as well as gentle physical warm-ups, are explored to help prepare the body and mind for sitting in meditation. Systematic methods for mantra meditation are covered each week. Group discussion, lectures on lifestyle, and yoga philosophy are included to help us understand the process and experience of, and supports for, meditation.
Two sessions will be offered:  Mondays at 10:00 am and Wednesdays 5:30 pm.
Register Today! Class size is limited.  $125 ($150 after 11/21) 
---
Winter MBSR begins January 23, 2018
Whether you want to reduce your pain or anxiety, or would like to improve you overall well-being, the Mindfulness Based Stress Reduction (MBSR) Program at Sacred Treehouse will help you live a more joyous and peaceful life.  Your doctor may have already recommended MBSR if you are suffering from chronic pain, anxiety, depression, stress, fatigue, heart disease or cancer.  Moderated by Dr. Patty Shutt, our 8-week program will held on Tuesdays beginning January 23, 2018.  Call for more information, or register online.
---
Mindful Path to Self-Compassion
Workshop with Dr. Patty Shutt
Begins January 24, 2018
Join Patricia Shutt, Psy.D. for a reflective book study on Dr. Christopher K. Germer's The Mindful Path to Self-Compassion.  Dr. Shutt will lead participants in group discussions and meditations which will cultivate self-compassion, helping to quiet your inner critic.  This book study will give you essential skills for practicing acceptance, self-compassion, and mindfulness. Book study participants will read prior to each meeting and should be willing to participate in guided meditations and discussion.  6 Week Workshop  $150