Sacred Treehouse is a meditation and education center dedicated to helping you discover the peaceful strength needed to face life's challenges, big and small. Here, you will find a calm sanctuary from the frenzied world of materialism, superficiality and infinite demands. Our mission is to awaken your spirit and give you the tools to live a more complete and meaningful life. 
Sacred Treehouse is proud to sponsor Walk With Me at Regal Cinema Shadowood 16 in Boca Raton

Sacred Treehouse has requested to bring Walk With Me to Boca Raton on September 25th, 2017. Let us learn together the ways of mindfulness and how Thich Nhat Hanh's teachings of healing and compassion can change our community. Please help us tip the screening of this powerful documentary!
'Walk With Me' takes us deep inside the world-famous monastery of Zen Buddhist master Thich Nhat Hanh, and captures the life of a monastic community who have given up all their possessions for one common purpose – to practice the art of mindfulness. Sacred Treehouse would love to share this beautiful film with our community — If we don't get 50 people to reserve tickets the screening won't happen. Reserve your tickets now to make this screening a reality!
Discover Mindfulness at Sacred Treehouse
Beginning Meditation Class will be held on the first Tuesday of every month.
Join us on Tuesday, September 5th at 5:30 pm for basic meditation introduction.  $15.
---
Fall MBSR begins September 27th
Whether you want to reduce your pain or anxiety, or would like to improve you overall well-being, the Mindfulness Based Stress Reduction (MBSR) Program at Sacred Treehouse will help you live a more joyous and peaceful life.  Your doctor may have already recommended MBSR if you are suffering from chronic pain, anxiety, depression, stress, fatigue, heart disease or cancer.  Our 8-week program will held on Wednesday evenings beginning September 27th.  Call for more information, or register online.  (All participants must register for and attend the Orientation Session scheduled for Wednesday, September  13th at 5:00 pm)
---
True Refuge:The Gateway of Awareness
Moderated by Dr. Patty Shutt
Begins Wednesday, September 13th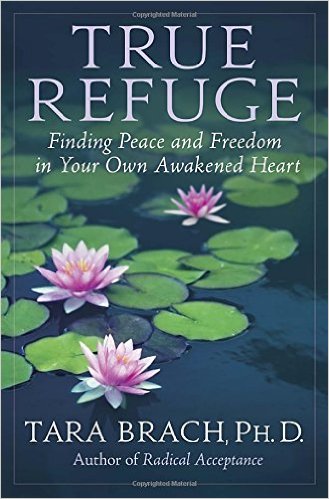 "Based on a fresh interpretation of the three classic Buddhist gateways to freedom – truth, love, and awareness –
True Refuge
shows us the way not just to heal our suffering, but also to cultivate our capacity for genuine happiness".  A journey in page form,
True
Refuge
explores the sacred spaces available to every person – no matter what challenges lie in wait.   Join Dr. Patty Shutt as she continues the journey with "The Gateway of Awareness". Book study participants will read prior to each meeting and should be willing to participate in guided meditations and discussion.
2 Week Book Study 5:30 – 7:00 pm  $75
Please bring book and journal.