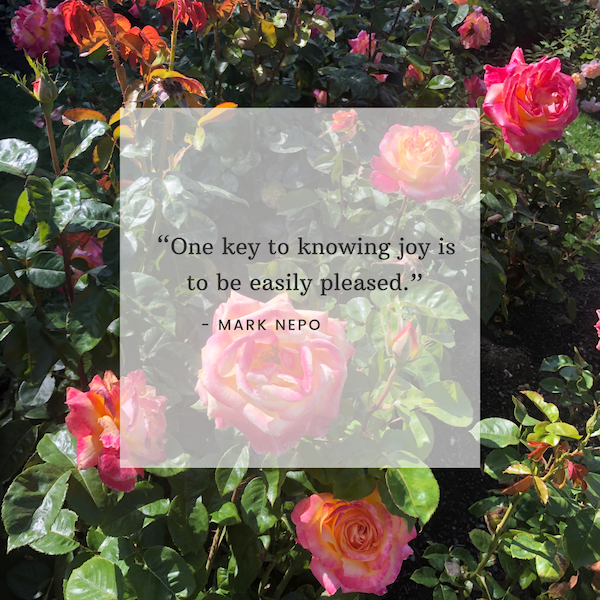 I shared this quote from the author, Mark Nepo, last week in the Sacred Treehouse's closing week of MSC class and I can attest that GRATITUDE is a practice that is getting many people through this ongoing Pandemic. Aldo and I had the pleasure and joy to be teaching an MSC, Mindful Self Compassion, 8 week class during the outbreak of COVID-19 and we were fortunate to get through class 7 in person, before moving the final class to ZOOM. I was blessed as a teacher to have the most amazing co-facilitator, who worked patiently with me and assisted in so many ways to make the class a true spiritual experience of love and compassion for all. Muchas gracias Aldo Gonzalez!

In MSC, week 1 through 7 focuses primarily on cultivating the skills and deepening our inner resources needed to manage the tough stuff in life, such as the pain, the suffering, and the misfortunes that are inherent in human life. Fortunately, just as we hit the time of social distancing required to flatten the curve of this virus spreading, along came class 8. The theme of class 8 was embracing the rest of our lives with mindfulness and self compassion and includes the practices of gratitude, savoring, and self appreciation. Aldo and I were disappointed and sad to end the class in a virtual format, yet to our surprise the love and connection of this group was so powerful it could be felt across miles as we gathered for our final class and the lessons were in perfect time.

In our final class, each of the participants expressed gratitude for the MSC course, for each other, and even us! The felt sense of community and caring at a time like this was the the exact medicine required for a time of uncertainty, fear, and change. It was the little unexpected things we experienced on ZOOM that quickly shifted our sadness and disappointment to gratitude and joy. For starters, the appearance of so many furry and feathered friends on the camera was a delight, followed by teenagers who were curious about what Mom was doing and what Dr. Shutt looked like, peeking into the computer. The cherry on top was the loving compassion showed by a young child who rubbed his momma's shoulder as tears rolled down her face during her share about the transformation she experienced in the class. I could literally feel our collective hearts melt.

Fortunately, it is not the end of our opportunity to practice and learn together, as the graduates of this class are invited into the ongoing Tuesday evening Sacred Treehouse Sangha that is now being offered virtually each week at 6pm on ZOOM. One of the silver linings of this pandemic is the force it put on me to do the Sangha online and our ability to have all of our US and international snowbirds join us year round.

If you do not already have a daily gratitude practice, take a few minutes to make a list 10 things you are grateful for today. Let them be super simple, like ice, socks, coffee, a neighbors smile, lotion, Whits ice cream, the cool breeze, upbeat music, clean sheets, and quiet time.

Some other ideas:
Establish a daily routine each evening to reflect or start a gratitude journal.
Invite your family into the practice by having each member share something each evening at dinner.
Send a text or a letter to someone different each day expressing your appreciation for something small.
Include yourself each day, appreciating yourself!
I would love to hear about what you are grateful for today on Facebook.

With love and appreciation,

Patty and all the faculty and Sacred Treehouse.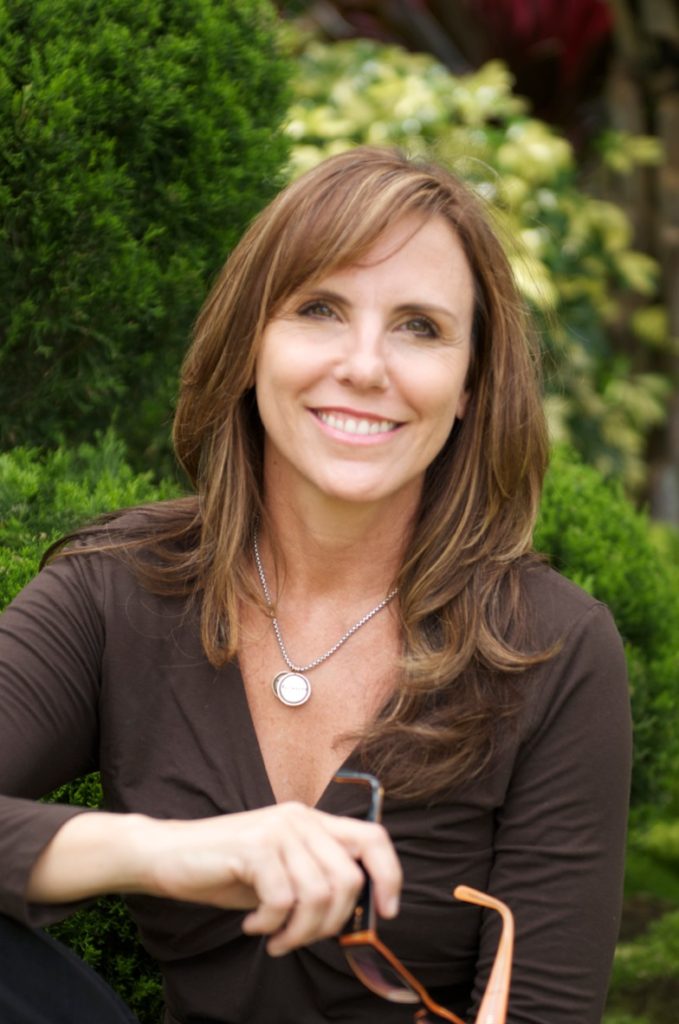 Patty Thomas Shutt, founder of Sacred Treehouse, is a licensed psychologist and co-owner of Therapeutic Oasis of the Palm Beaches. Dr. Shutt is passionate about helping others discover the benefits of mindfulness and meditation. She offers Beginner Meditation & Advanced Meditation classes at Sacred Treehouse, in addition to Mindfulness Based Stress Reduction, Mindful Self-Compassion and various book studies throughout the year.