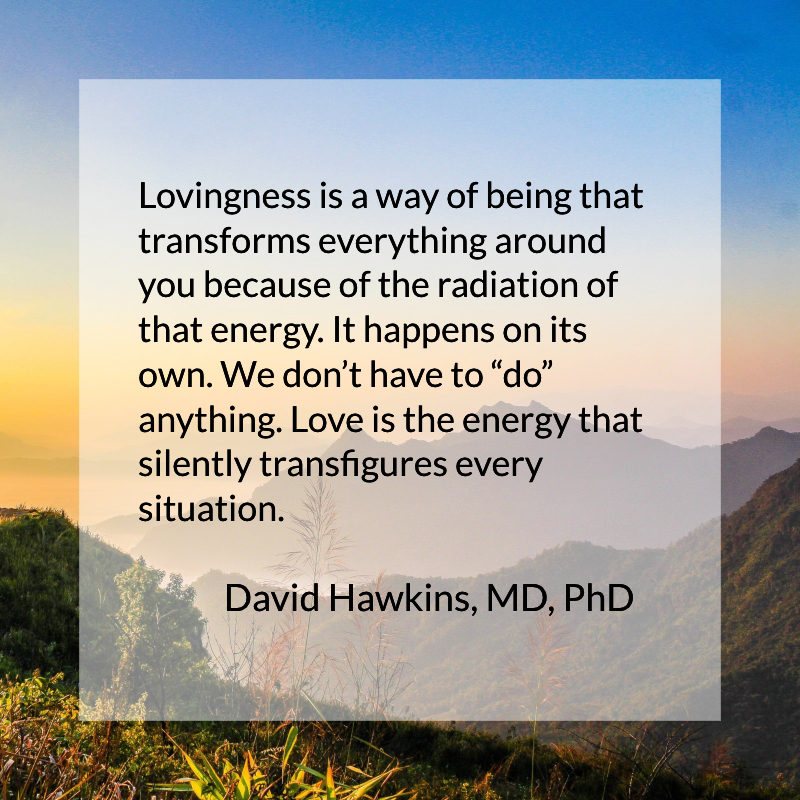 Our inner state affects how we view the world around us. Most of us have experienced seeing a person or circumstance from a place of negativity, then having something pop that bubble of negativity and suddenly we are more patient, tolerant or accepting—even though nothing has changed outside of ourselves. The more open we are to see the world from the lens of Grace, i.e. that things are occurring the way they are for a higher reason, the more we can say "yes" to life's events. This allows us to be open and even grateful, and with that the more love emanates from us to others.
People can sense what we are experiencing. We've all had the experience of walking into a room and sensing that a fight had occurred. Conversely most of us have had days when our hearts were full of gladness and we ended up seeing the beauty around us and having wonderful exchanges with strangers and loved ones alike. As Hawkins says, "we transcend the smaller aspects of ourselves by accepting and loving them. We see the ego as "limited," not "bad."
Every day is an opportunity to practice accepting our foibles, our sticky old patterns and instead to see them as some of our limitations, not our "badness." It is also a chance to do the same for others at home and work.  Both of these practices will strengthen the other, for we cannot give what we don't have and so it matters deeply that we are loving, patient and kind with ourselves.  Let the energy of love build in yourself and watch it silently transform your life.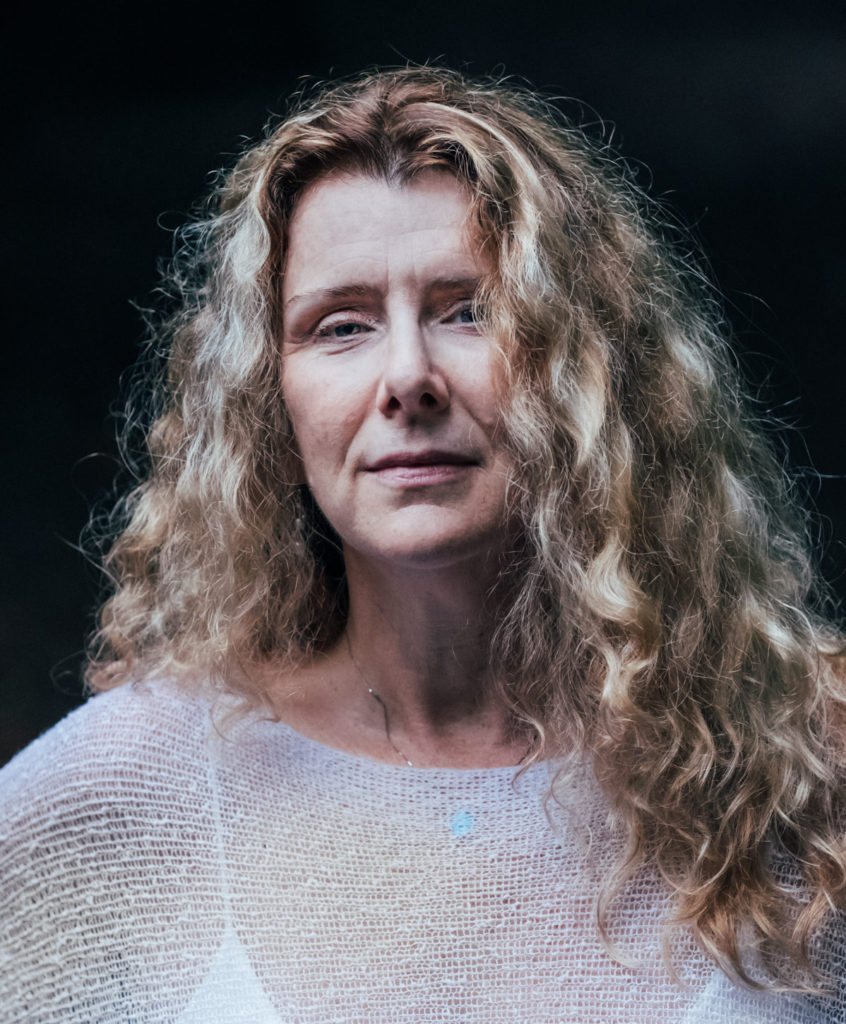 Anni Johnston, LMHC-S, BC-D/MT, CEDS, CYT works at Therapeutic Oasis of the Palm Beaches as a Licensed Mental Health Counselor and Movement Therapist. In addition to her therapy work, Anni offers weekly Beginner and Advanced Meditation classes at Sacred Treehouse. She also offers book studies and special workshops throughout the year.