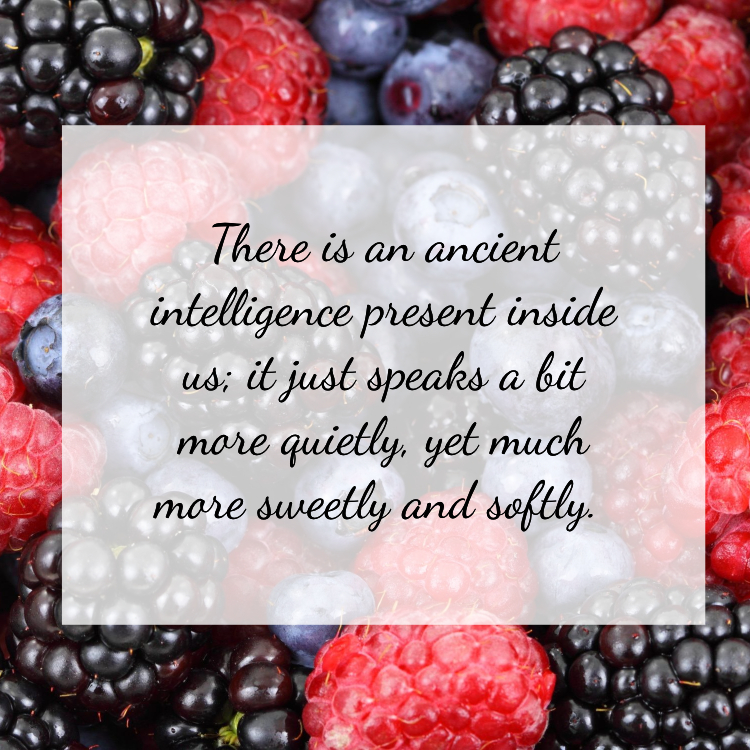 What if I were to say to you, "I am on a diet?" What would come to mind?
What if a diet were a way of life, a way of being, perhaps even a philosophy? What if our eating or diet was informed by science, yet based on a model of abundance rather than deprivation, on an inner intelligence of what our body needs rather than external rules about what we should eat?
There are differences between diet as a way of living life rather than diet for therapeutic applications (for instance, using diet to reverse an already existing condition such as heart disease). But either way, whether it's the state prior to disease or during disease, our choices (and an understanding of the root of those choices) make such profound effects at the level of the body, mind, and spirit.
How do we determine our choices? By the latest scientific discoveries? By the newest food product that looks good on the shelf? By an advertisement? By stress that influences our unconscious choices? By the latest food pyramid? By the latest popular diet? By the latest nutritional data? By an inner and deeper sense of what's needed? By a deeper sense of connection to self and others? By a clear, discriminative self-awareness?
I am a big believer in sustainability, and "should" is not a sustainable model. When I work with people in the therapeutic practice of yoga, my underlying premise is to create a sustainable practice that moves from a model of deprivation and "shoulds" to a model that encourages a greater sense of inner and outer connection. What will help us connect more with ourselves, and what can bring more joy into our lives?
So the yoga of food isn't just about what you eat or how mindfully you eat, but a complete, holistic practice that looks at nourishing us at all levels of our being – our body, our subtle vital energy, our intellect, our higher intelligence, and the more abstract level of joyfulness. When we can create a life that supports us at all these levels, then the yoga of food really becomes a subcategory for the yoga of life.
Can we gradually begin to listen to what the body wants and needs and trust ourselves? What do I mean by the words "trust" and "listen"? How do we learn to trust ourselves when we might have experiences feeling let down by ourselves? We feel bored, we feel restless, we feel angry, we feel afraid, we desire some pleasure….and we often go to something to distract us from those feelings. Food is often the first choice and often anything will do.
Now, please don't get me wrong. To create this inner connection, you do not have to become a daily practitioner of yoga poses, breathing practices, or meditation to cultivate a deeper self-awareness. However, it's important to begin somewhere, and a nice place to begin is learning to quiet yourself enough to listen to and trust ourselves. This way we can make choices that serve us. And as we begin to feel more inwardly connected, we can also begin to notice the difference between an authentic, what the body really longs for craving, rather than a desire for food that has a more complicated, psychological root. What motivates our hunger and eating? Are we hearing what our body is asking for or are we seeking some solace for our feelings of isolation, for instance? Ideally, we want to quiet ourselves enough that we can not only see what is at the root of our appetites and begin to address it at that level, but also quiet ourselves enough to hear what the body truly needs.
We have a longstanding habit, and a world that encourages it, of distracting ourselves from and distrusting our inner voices. There is an ancient intelligence present inside us; it just speaks a bit more quietly, yet much more sweetly and softly.  Start to learn to quiet yourself, listen to the whisper, and regain that trust.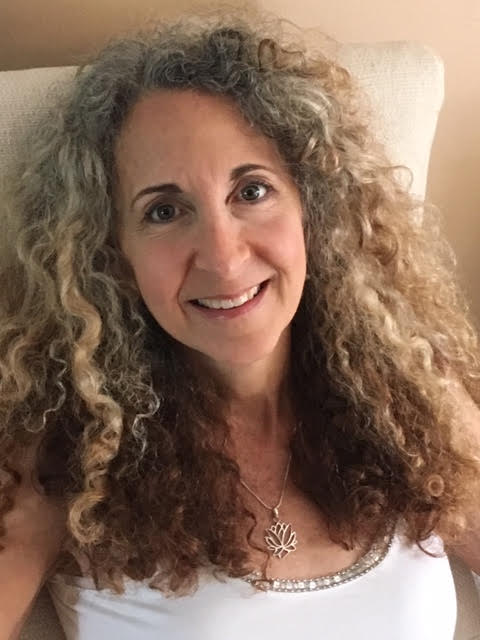 Kathy Ornish is a practicing and certified yoga therapist  (c-IAYT) and a certified yoga teacher (E-RYT-500). She serves as Senior Faculty at Gary Kraftsow's American Viniyoga Institute where she is Faculty Specialist in the Viniyoga Foundations Program for Teaching and Yoga Therapy. Kathy's yoga therapy practice involves addressing individual's structural, physiological, and emotional conditions. Her primary emphasis in all her teaching is the breadth of the yoga tradition using the appropriate application of the many tools of yoga in hopes that she can help people realize their highest potential.  For more information, please visit her website at www.goodspaceyoga.com