Massage Therapy at Sacred Treehouse goes beyond relaxation.  It is truly a healing modality – both physically and mentally.  Through purposeful touch and caring communication, our massage therapist will create a healing experience.   The benefits of massage include: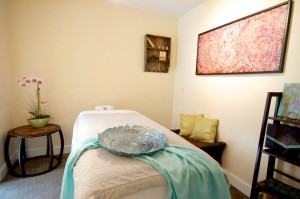 Relieve stress
Lower blood pressure
Boost immunity
Reduce anxiety
Reduce muscle tension
Improve Sleep
Ease symptoms of depression and anxiety
Promote relaxation
Increase range of motion and joint flexibility
Our licensed massage therapist, Hansa May, has decades of experience.  Her creative and intuitive touch will strengthen your mind-body connection, promoting wellbeing and serenity.
Appointments offered:
55 Minute Massage Therapy Session – $125.00
80 Minute Massage Therapy Session  – $185.00
110 Minute Massage Therapy Session  – $240.00
To schedule your massage, please contact our office at 561-303-1185.