Sacred Treehouse is proud to support the efforts of  Healing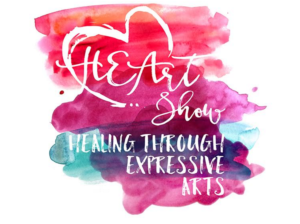 Through Expressive Arts, Inc. and the Annual HEArt Show. The mission of the HEArt Show is to promote awareness of the healing power of expressive arts by showcasing creative work and inviting others to participate in the process.
Show your support!  Like the HEArt Show on Facebook!!
HEArt Show is actively seeking non-profit organizations interested in receiving the benefits from the 2018 HEArt Show.  Interested?  Qualifying applicants should visit  HeartShow.org for more information.